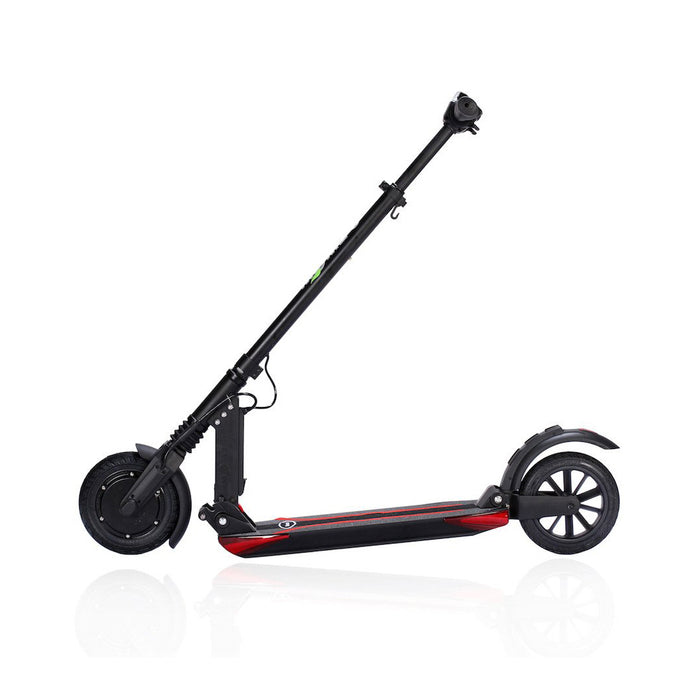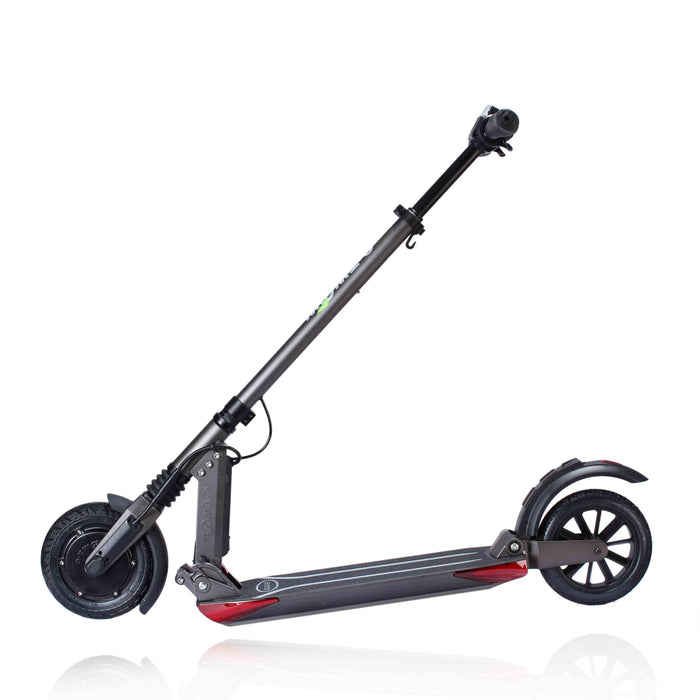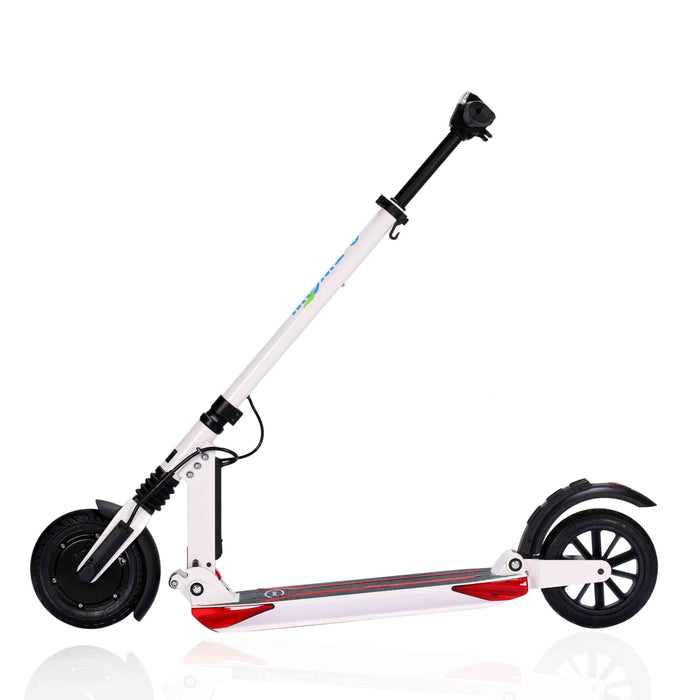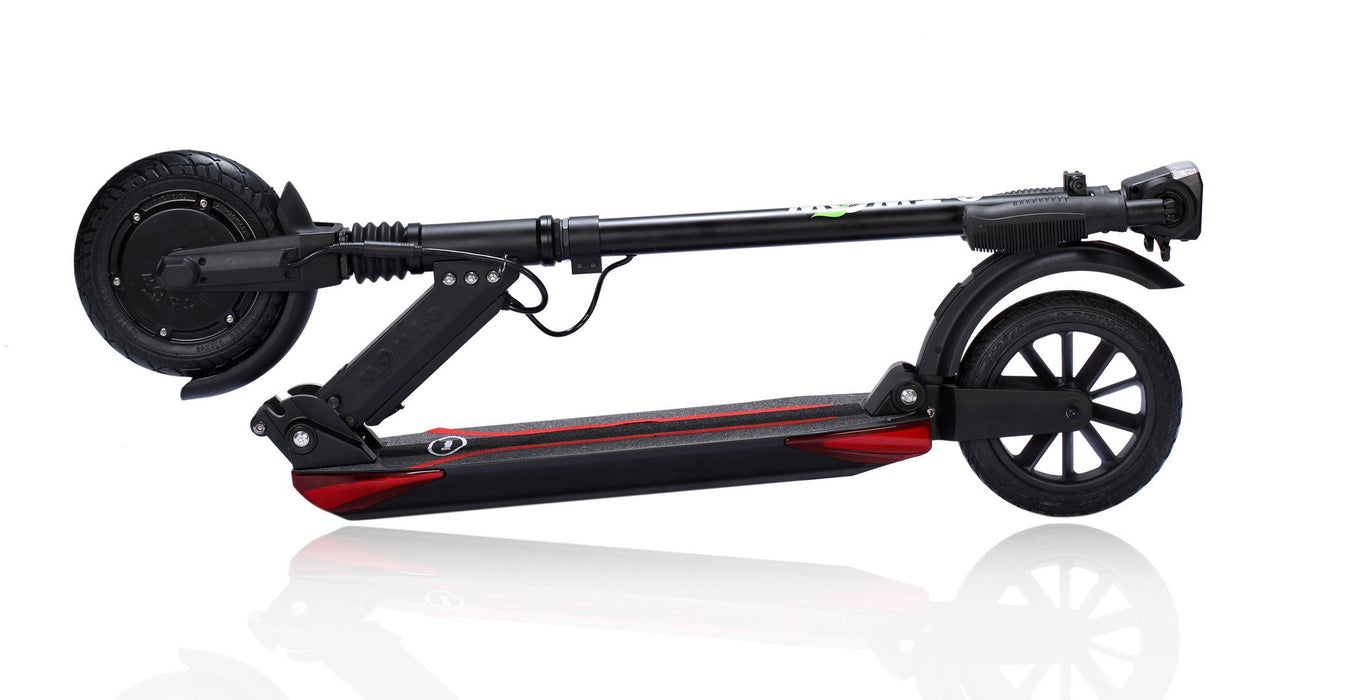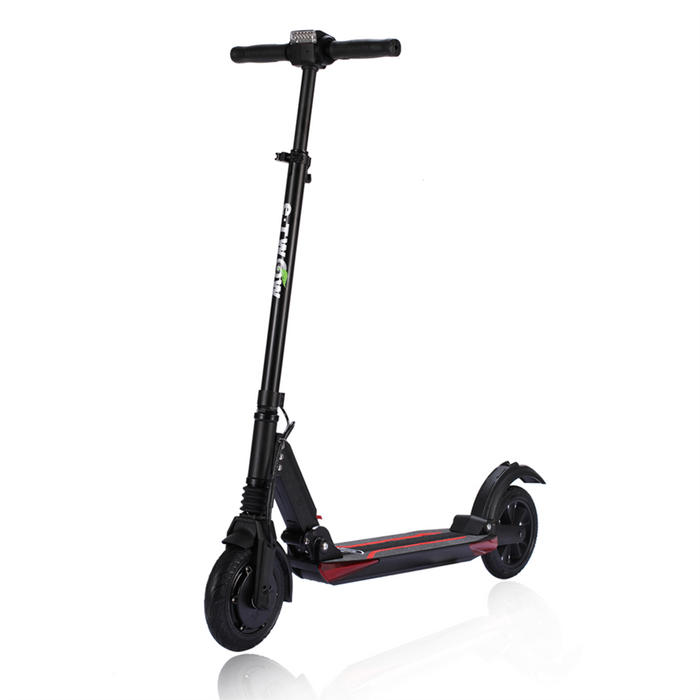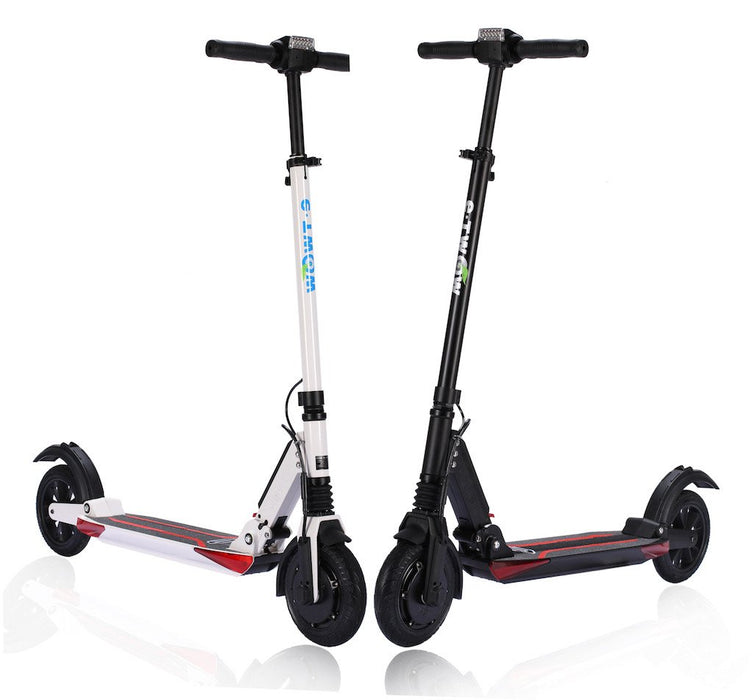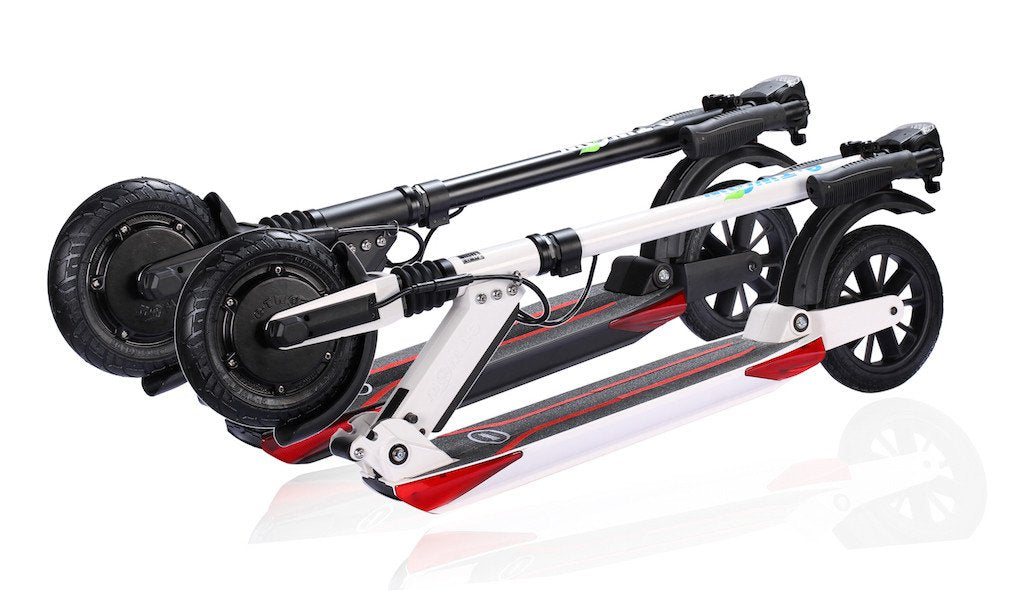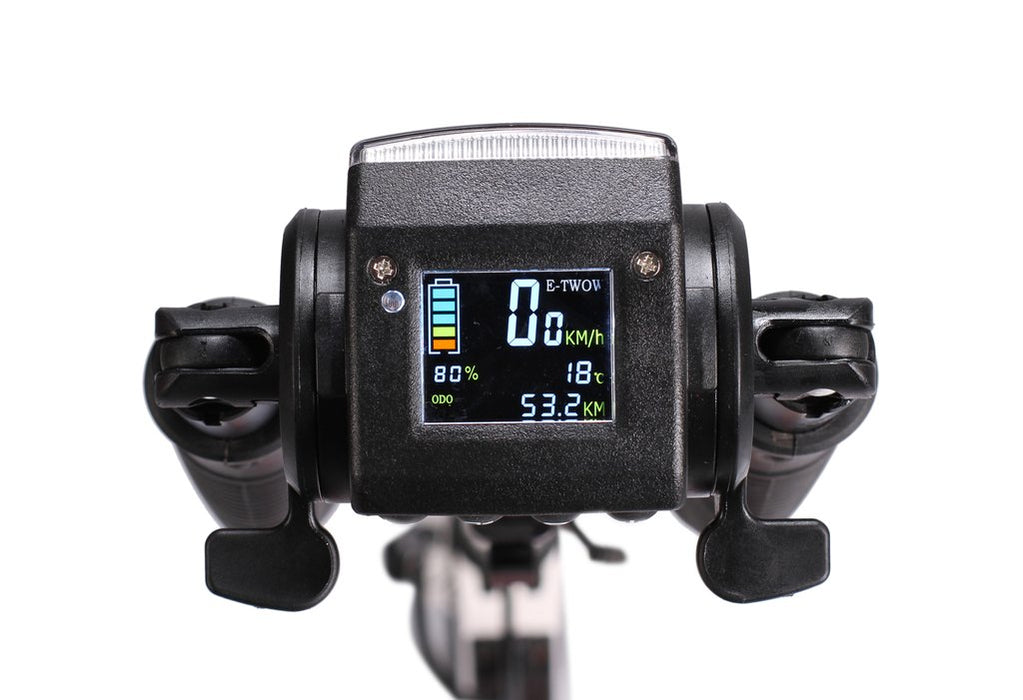 The E-TWOW Booster
The E-TWOW Booster V is the latest electric scooter that replaces the Zoom Air 2 which was well loved by our road warriors. The e-scooter's slim profile and ease of trolleying makes it perfect for public commuting even during rush hours.
We have 2 models of the E-TWOW Booster available: E-TWOW Booster Plus S and E-TWOW Booster V. The difference between the 2 models lies in the battery size. The Booster V has a 10.5Ah battery with max range of 45km, while the Booster Plus S has a 8.7Ah battery with max range of 35km.

The new charging port on the E-TWOW Booster V is now water resistant and there is no more sparking occurring with the newly designed charging port. Side bumpers can also be found on the new E-TWOW Booster V to eliminate dust and rusty screws, and they enhance the overall appearance as well. The new colours are also extremely refreshing to look at when compared to the old black and white throttle.



The wider and thicker deck adds more leg room and stability for the rider and room for a bigger battery for future upgrades. The E-TWOW Booster Plus comes in adjustable heights with front and rear suspension to make all uneven terrains manageable.


The new escooter by E-TWOW features a foldable handle with an improved ergonomic handle grip for the entire palm to be rested upon and an integrated rear and front brake light for improved visibility and safety. The ETWOW Booster V2 also comes with a front electromagnetic brake and rear manual and electric brake. Both brakes are equipped with the Kinetic Energy Recovery System (KERS), commonly used in Formula One which helps to recover kinetic energy to recharge the battery.


The newly designed controller and motor spin up to high speeds with a very smooth acceleration profile, unlike its predecessor. The new improved rear rubber tyres also provide the electric scooter with better traction, safer cornering and safer riding, especially on wet surfaces.


Specifications:
Model
Booster Plus S
Booster V
Motor

36V 500W 

36V 500W 
Max Speed

30km/h

30km/h
Max Range

30-35km 

40-45km 
Battery

36V 8.7 AH Lithium Ion Battery

36V 10.5 AH Lithium Ion Battery
Lights

Front and Rear brake light

Front and Rear brake light
Tires

Front and rear 8" solid rubber tires

Front and rear 8" solid rubber tires
Charging Time
4 hours
5 hours
Braking System

Regenerative brake for front wheel, Rear fender brake

Regenerative brake for front wheel, Rear fender brake
Weight

11.1kg

11.3kg

Max Load
100kg
100kg
Dimensions

Folded: 945 x 135 x 300 mm




Unfolded: 940 x 135 x 1160 mm

Folded: 945 x 135 x 300 mm
Unfolded: 940 x 135 x 1160 mm
Warranty

1 year limited warranty

1 year limited warranty